Profile
Results
We work with you on a personal level to determine the best solutions for your unique needs, then leverage our seasoned expertise to achieve the best possible results.
Relationships
We are your trusted partner in success. Our firm is large enough to offer a full range of professional services at a fair price, but small enough to give you the individual attention that you deserve.
Relief
Rest assured that when a need arises, our firm is ready and capable to handle everything for you so you can focus on what matters most to you.
---
Staff Profiles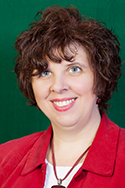 Astrid Arola
astrid@kellystaxservice.com
Astrid Arola, CPA, has owned and operated Kelly's Tax Service for the past 20 years, working with individuals as well as businesses with their tax and accounting needs. Her strong desire to help people goes far beyond her tax and accounting practice. She has been involved in various professional and charitable organizations; serving on boards for Lakewood Rotary, Washington Association of Accountants where she is also the chair person of several committees & is the past State Director of the National Society of Accountants.
---
Robert Hayes
robert@kellystaxservice.com
EA, ATA, ATP – Tax Preparation/ Financial Services – at Kelly's Tax Service since 2017
---
Kirsten Roebuck
kirsten@kellystaxservice.com
Bookkeeping/ Tax Preparation – at Kelly's Tax Service since 2015
---
Dee (Dolores) Harris
dee@kellystaxservice.com
RTRP – Business Tax Returns, Non Profit Tax Returns, Trust & Estate Tax Returns – at Kelly's Tax Service since 2013
---
Ashley Rowland
ashley@kellystaxservice.com
Administrative Assistant/ Tax Preparation & Accounting – at Kelly's Tax Service since 2013
---
Jordan Roebuck
jordan@kellystaxservice.com
Tax Preparation – at Kelly's Tax Service since 2017
---
Rachel Mohn
rachel@kellystaxservice.com
Assisting w/ Tax Prep & Accounting – at Kelly's Tax Service since 2020
---
Kerry Lesinski
kerry@kellystaxservice.com
Receptionist/ Tax Return Processing – at Kelly's Tax Service since 2017